Map of Chalion and Surroundings
Herewith, by popular demand, I present a Map of Chalion; or, more correctly, the Ibran Peninsula that is the setting for my novels The Curse of Chalion and its sequel Paladin of Souls. Distances and locations shown are approximate, especially at this scale; the Peninsula is some 700 or 800 miles wide from east to west. The extensive islands of the Roknar Archipelago, which lie to the north, are not shown on this view.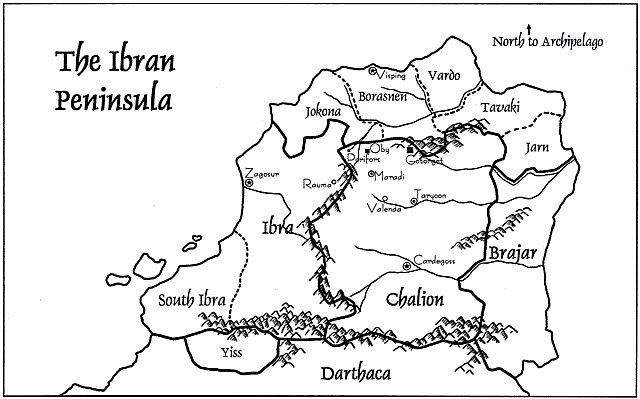 An additional map is now also available, which includes Ista's pilgrimage route, in Paladin of Souls.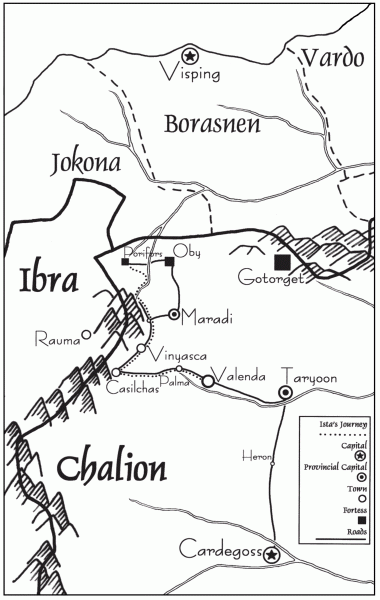 © 2002-2003 by Lois McMaster Bujold
with grateful thanks for artistic assistance to Carol Collins
Added to The Bujold Nexus: October 24th 2002 / May 12th 2003
Webpage design by Michael Bernardi, mike@dendarii.co.uk
---
---
All comments or queries about this Web page to: webmaster@dendarii.co.uk
Last updated: June 21st 2004
---